In a remarkable development from the newly rebranded electric vehicle wing of Tata Motors, Tata.ev, we witness the grand unveiling of their maiden offering under this fresh brand moniker – the 2023 Tata Nexon EV Facelift. This upgraded iteration of the Tata Nexon electric SUV, now known as the Tata Nexon.ev, boasts a rejuvenated exterior and interior design, taking a page from the recently revealed 2023 Tata Nexon Facelift. Beyond this aesthetic overhaul, it flaunts additional features, an extended battery range, and an overall performance boost. Mark your calendars for the much-anticipated launch event, scheduled for September 14, 2023.
2023 Tata Nexon.ev: Redesigned Excellence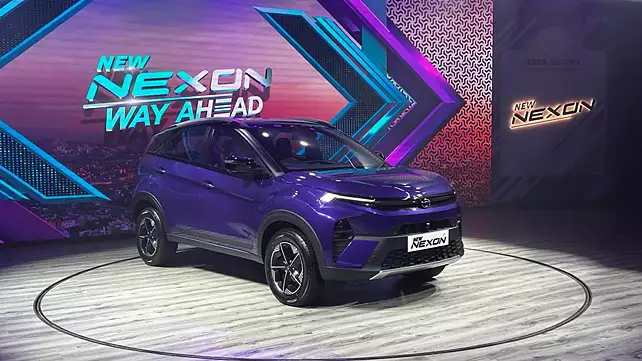 Let's begin by exploring the captivating design aspects of the new Tata Nexon EV. The vehicle showcases striking signature Daytime Running Lights (DRLs), complete with welcoming and farewell sequences, and a handy charging indicator prominently positioned at the front. The iconic X-factor-connected taillights further add to the vehicle's allure. The Tata Nexon.ev also incorporates hidden rear wipers and R16 alloy wheels featuring aero inserts. In essence, it inherits its design DNA from the internal combustion engine (ICE) version of the Tata Nexon, preserving the essence of its predecessor while embracing contemporary enhancements.
2023 Tata Nexon.ev: Interior Elegance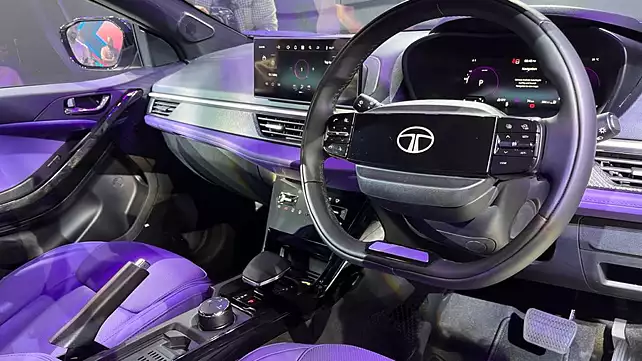 Moving inside, the cabin of the new Tata Nexon EV echoes the aesthetics of its ICE counterpart. It boasts a High-Definition fully reconfigurable instrument cluster, a free-standing cinematic 31.24 cm touchscreen infotainment system equipped with Wireless Android Auto and Apple CarPlay, Wireless Charging, an Electric Sunroof, an Air Purifier, a Cooled Glove Box, and Ventilated Car Seats, among a slew of other impressive features.
Safety-wise, the Tata Nexon EV leaves no room for compromise. It offers Auto Headlamps, Rain Sensing Wipers, an Electronic Parking Brake, Hill Descent Control, Hill Ascent Control, 6 Airbags, ESP with iVBAC (Intelligent Vehicle Behavior Analysis by Computer), Blind Spot View Monitor, a 360 Surround View Camera System, and more.
2023 Tata Nexon.ev: Power and Performance
Under the hood, the Tata Nexon EV boasts a liquid-cooled IP67-rated battery pack, packing a robust 40.5 kWh of power, and an impressive 465 km range on a single charge. The vehicle delivers a formidable 143 PS of power and 215 Nm of torque, propelling it from 0 to 100 kmph in just 8.9 seconds. Additionally, it features vehicle-to-vehicle charging and vehicle-to-load charging capabilities, effectively transforming your Nexon EV into a mobile power bank.
2023 Tata Nexon.ev: Charging Options Galore
The new Tata Nexon Electric SUV offers a range of charging solutions, akin to its predecessor:
7.2kW AC Home Wallbox Charger: This charger can be conveniently installed at your home or office, providing a rapid charge that takes the battery from 10% to 100% in just 4.3 hours for the Medium Range variant and 6 hours for the Long Range version.
AC Home Wallbox Charger: With this option, the battery can be charged from 10% to 100% in 10.5 hours for the Medium Range and 15 hours for the Long Range, making it a versatile choice.
DC Fast Charger: In collaboration with various EV industry leaders, including Tata Power, the DC Fast Chargers are making their mark. These chargers can swiftly recharge the battery from 10% to 100% in a mere 56 minutes, catering to both Medium and Long Range models.
15A Portable Charger: As a convenient addition, the vehicle comes equipped with a 15A Portable Charger that can be used with any standard 15A power socket. This charger delivers a complete charge from 10% to 100% in 10.5 hours for the Medium Range and 15 hours for the Long Range, ensuring flexibility in your charging needs.
Conclusion
The 2023 Tata Nexon EV Facelift, now known as the Tata Nexon.ev, presents a compelling blend of style, performance, safety, and charging convenience. With its updated design, feature-rich interior, robust battery performance, and versatile charging options, it's poised to make waves in the electric vehicle market. Stay tuned for its official launch on September 14, 2023, as it marks a significant milestone in the world of electric mobility.