In a world dominated by high-priced flagship phones, the quest for a powerful yet budget-friendly alternative is a common pursuit. Enter the realm of flagship-killer phones, offering features comparable to their expensive counterparts without burning a hole in your pocket. Priced around Rs 50,000, these phones promise a premium experience without compromise. Navigating through the options can be challenging, but fear not! We have compiled a list of the top flagship-killer phones for November 2023 that boast speed, exceptional photography capabilities, extended battery life, and of course, aesthetic appeal.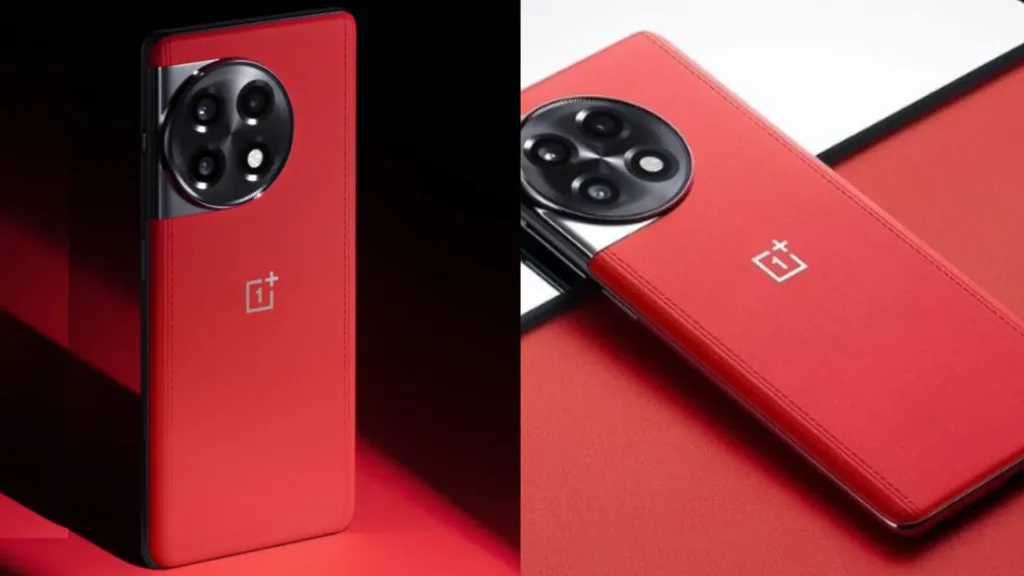 Recently featured in the Amazon Big Billion Days sale, the OnePlus 11R, starting at Rs 39,999, stands out as one of the most balanced smartphones in its price range. The phone flaunts a stunning curved AMOLED panel with a 120Hz refresh rate, providing a visually immersive experience. Beneath the surface, the Snapdragon 8+ Gen 1 chip powers the device, complemented by a robust 5,000mAh battery supporting 100W fast charging – a charger that comes bundled with the phone. Notably, the Solar Red edition offers an impressive 512GB ROM with 18GB RAM storage for performance enthusiasts. At around Rs 40,000, the OnePlus 11R remains a top contender for those looking for a premium smartphone without a budget exceeding Rs 50,000.
2. Nothing Phone 2
The Nothing Phone 2, an upgraded version of its predecessor, introduces innovative features while maintaining a familiar design. Noteworthy is the glyph interface on the back, allowing users to control volume, notifications, and timers with ease. Powered by the Snapdragon 8+ Gen 1 chip, the Phone 2 ensures a seamless and responsive performance. The Nothing OS 2.0 provides a clean and user-friendly interface, and the 50MP IMX890 sensor enhances the camera's ability to capture detailed and vibrant photos. Priced attractively at Rs 39,999 on Flipkart, the Nothing Phone 2 combines speed, design, and photography prowess, making it a compelling choice in the sub-Rs 50,000 category.
3. Google Pixel 7
While the Google Pixel 7 usually costs Rs 50,000, the current deal on Flipkart offers it for just Rs 42,999. This discounted price makes it an enticing option for those seeking a phone with a remarkable screen, sleek design, reliable performance, and an exceptional camera. The Tensor G2 chip powers the device, ensuring a swift and smooth user experience. The Pixel 7's battery life is commendable, lasting a full day under regular use. Despite lacking a bundled charger, the Pixel 7's user-friendly interface and Google's take on the stock Android experience make it an appealing choice for those prioritizing screen quality, camera capabilities, and design in an affordable package.
Choosing Your Ideal Flagship-Killer
In a market flooded with choices, the OnePlus 11R, Nothing Phone 2, and Google Pixel 7 emerge as top contenders for the best phones under Rs 50,000 in November 2023. Whether you're a gaming enthusiast, a photography buff, or simply in need of a reliable daily driver, these smartphones deliver on multiple fronts. Consider your priorities, explore the features, and make an informed decision to ensure your next smartphone purchase aligns perfectly with your preferences and budget. Happy hunting!