In a groundbreaking revelation, Nissan has digitally introduced its latest pure electric SUV concept, the Hyper Adventure, following the success of the Hyper Urban concept. This avant-garde electric SUV boasts a rugged design coupled with futuristic and practical elements, setting it apart from its predecessors. Scheduled for a physical debut later this month at the Japan Mobility Show, the Hyper Adventure is already causing waves in the automotive world.
The distinctive boxy profile of the Nissan Hyper Adventure is accentuated by a pair of traditional front doors and innovative butterfly rear doors. Notably, the SUV features retractable trunk steps at the back, demonstrating Nissan's vision of a compact mobile haven capable of navigating the most challenging terrains effortlessly.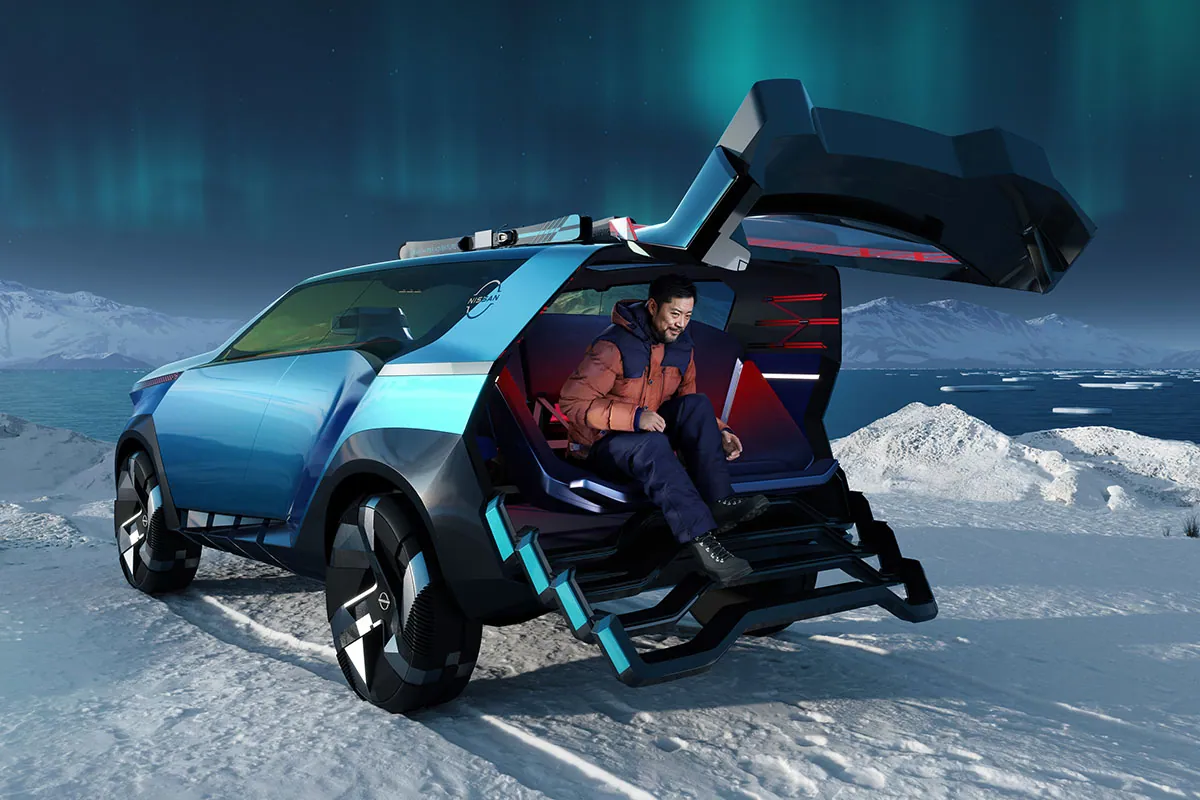 Equipped with sleek LED headlamps, muscular closed wheels enveloped in robust tires, and a side step exuding power, the Hyper Adventure embodies a perfect blend of style and strength. At the rear, a sleek LED strip functions as both taillight and brake lights, complementing the retractable trunk steps that automatically extend for convenience. The rear bench seat, capable of rotating 180 degrees, provides a comfortable seating arrangement, enhancing the overall interior experience.
Nissan's Hyper Adventure boasts dynamic body panels that epitomize activity while prioritizing aerodynamic efficiency. To tackle rough, snowy terrains with ease, the SUV features crampons on all four tires, ensuring optimal traction and mobility.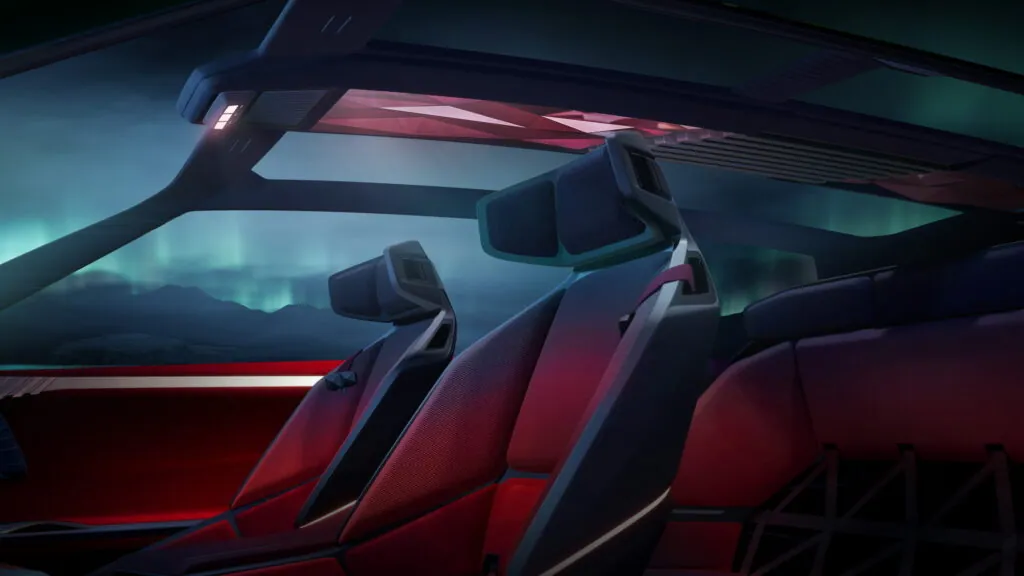 Inside, the Hyper Adventure offers a futuristic environment with a fully digital instrument panel seamlessly integrated at the bottom of the windshield. This wide-view screen provides essential information, enhancing the driving experience. The seats, crafted from a combination of cloth and straps, not only ensure comfort but also add a touch of sophistication. Additionally, the interior boasts ample space for equipment such as tents, skis, or kayaks, catering to adventurous spirits.
One of the standout features of the Hyper Adventure is Nissan's cutting-edge e-4ORCE electric all-wheel drive system, enabling the vehicle to venture into remote destinations without the fear of getting stuck. This innovative system exemplifies Nissan's commitment to pushing the boundaries of electric SUV technology.
In summary, Nissan's Hyper Adventure is not just a vehicle; it's a testament to innovation and adventure. With its unique design elements, advanced features, and unparalleled capabilities, this electric SUV concept is set to redefine the future of mobility. Experience the revolution – experience the Hyper Adventure.
---
Electric Car with Max Range