Electric scooters are zipping into the mainstream, transforming how we commute. With their eco-friendly appeal and cost-effective nature, they've become the talk of the town. India, a hub of innovation and technology, is gearing up for a wave of new electric scooters. In this article, we'll take you on a ride through the most anticipated electric scooters set to hit the Indian streets before 2025. From Honda's Activa Electric to Ather's new variants, buckle up as we explore the future of Indian urban commuting.
1. Honda Activa Electric: The Pioneer of Change
Honda, a name synonymous with reliability, is leading the charge in India's electric scooter revolution. The Activa Electric, an iconic model, is set to make its electric debut. With plans for 10 new electric two-wheelers, Honda is paving the way for a greener tomorrow. The Activa Electric comes in two variants – one with a fixed battery and another with a swappable battery, promising convenience and flexibility.
2. Suzuki Burgman Electric: A Swift Transition
Suzuki joins the electric race with the Burgman Electric, a model already making waves in Japan. With a powerful 4kW motor and a swappable battery, Suzuki focuses on efficiency and reduced charging times. Partnering with other leading manufacturers, Suzuki contributes to a shared battery platform, ensuring a sustainable future.
3. Yamaha E-01: Where Style Meets Substance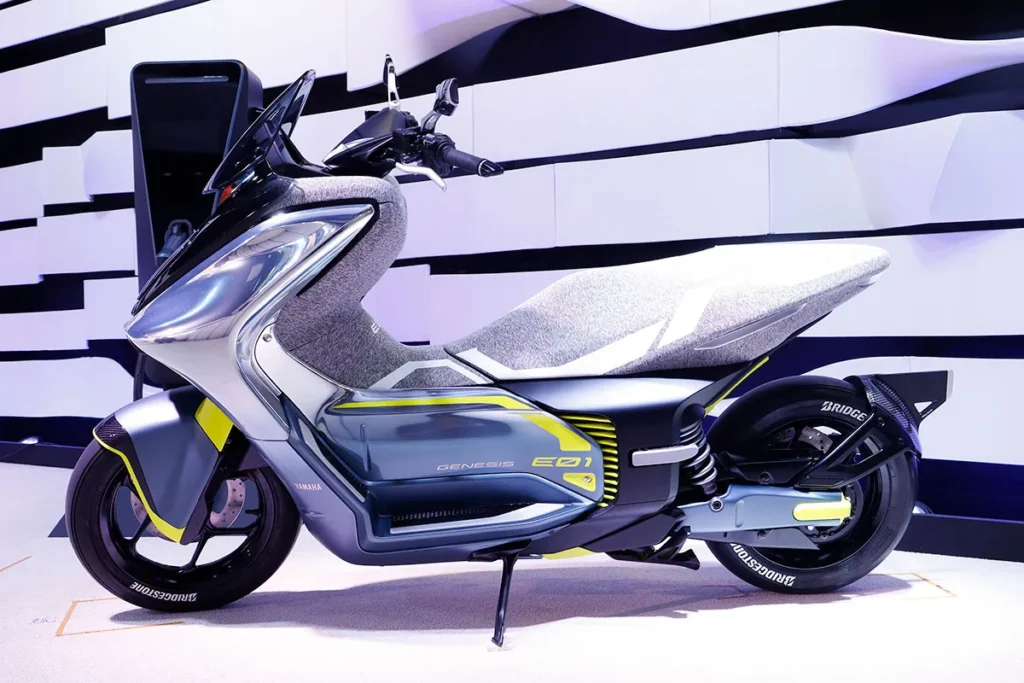 Yamaha, known for its style and performance, is crafting the E-01, a sporty electric scooter tailored for Indian roads. Recognizing the market shift towards premium products with excellent range and competitive pricing, Yamaha aims to deliver excitement, style, and sportiness, reflecting the essence of the brand.
4. Kinetic e-Luna: Practicality Redefined
Kinetic reimagines the past with the e-Luna, an electric avatar of the classic Luna. Practicality takes center stage with LED lighting, LCD instrument clusters, and a spacious under-seat storage. Kinetic focuses on versatility, offering a split-seat setup and accessory-friendly design, making it a multi-utility electric vehicle.
5. Bajaj Chetak: Tradition with a Modern Twist
Bajaj Chetak undergoes an upgrade, promising an extended range of up to 110km. Embracing modern features like Bluetooth connectivity, geo-fencing, and OTA updates, Bajaj maintains its premium status. With a robust steel unibody and thoughtful additions like reverse mode, Chetak continues to set new standards in electric scooters.
6. Ather New Variants: Embracing Comfort and Practicality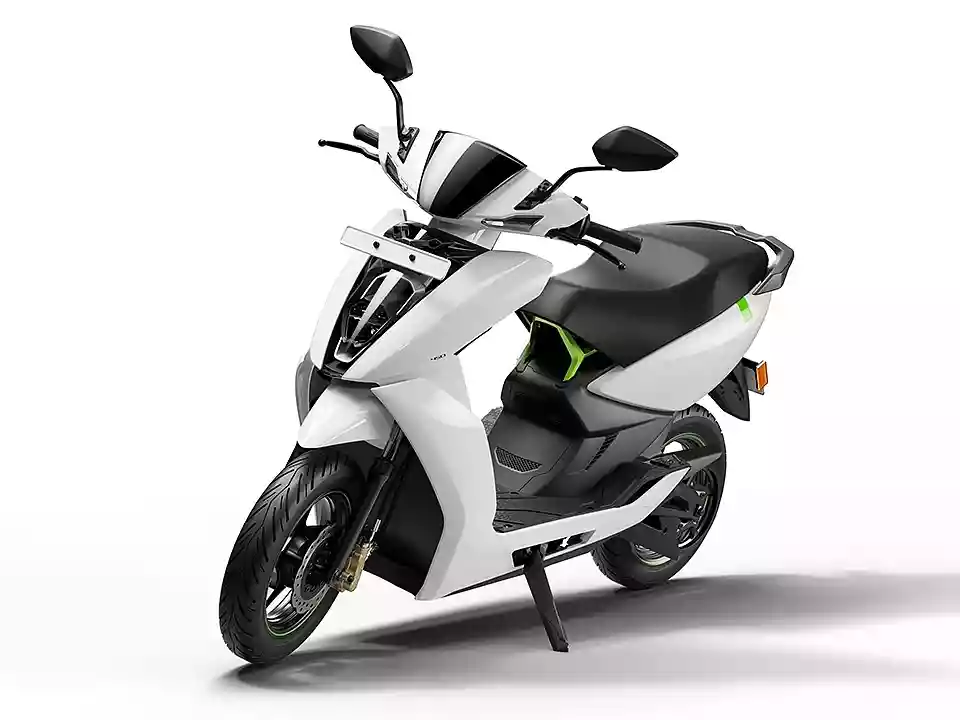 Ather Energy expands its portfolio, focusing on comfort and practicality. Expect larger dimensions accommodating spacious seating and enhanced under-seat storage. The 7-inch touchscreen instrument cluster remains a staple, ensuring a seamless blend of technology and user experience. Ather's new lineup caters to the evolving needs of urban commuters.
Why Electric Scooters Are the Future of Commuting
Electric scooters are not just a trend; they are the future of urban commuting. Their eco-friendly nature reduces carbon footprints, contributing to cleaner air and a healthier environment. With advancements in technology, electric scooters are no longer compromise-driven choices but preferred options for many discerning riders.
The Environmental Impact: A Cleaner Tomorrow
The transition to electric scooters marks a significant step toward environmental preservation. By reducing reliance on fossil fuels, these scooters play a vital role in curbing air pollution and mitigating climate change. Choosing electric means choosing a sustainable future for generations to come.
Challenges and Solutions: Paving the Way for Electric Scooters
While electric scooters offer numerous benefits, challenges like charging infrastructure and range anxiety persist. However, collaborative efforts between manufacturers and government initiatives are addressing these issues. Investment in charging stations and awareness campaigns are breaking barriers, making electric scooters more accessible and convenient.
Choosing the Right Electric Scooter: A Buyer's Guide
Selecting the perfect electric scooter involves considering factors like range, battery life, charging infrastructure, and after-sales service. Research various models, test ride them, and assess your daily commuting needs. A well-informed choice ensures your electric scooter experience is not just eco-friendly but also tailored to your lifestyle.
Maintenance and Battery Life: Debunking Myths
One common misconception about electric scooters is high maintenance costs. In reality, these scooters require less maintenance than their fossil fuel counterparts. With fewer moving parts and simplified mechanics, electric scooters are not only eco-conscious but also budget-friendly in the long run.
The Future of Electric Scooters: What to Expect
The future of electric scooters is promising. Advancements in battery technology will lead to longer ranges and faster charging times. Moreover, integration with smart devices and enhanced safety features will redefine the riding experience. As technology evolves, electric scooters will continue to shape the future of urban mobility.
Safety Measures: Riding Securely on Electric Wheels
Safety is paramount when riding any vehicle, including electric scooters. Always wear a helmet, follow traffic rules, and prioritize visibility, especially during night rides. Regular maintenance checks, including brakes and tires, are crucial. By embracing safety measures, riders can confidently enjoy the benefits of electric scooters.
Government Initiatives: Driving Electric Revolution
Government initiatives play a pivotal role in promoting electric vehicles. Subsidies, tax benefits, and investment in charging infrastructure encourage both manufacturers and consumers to embrace electric scooters. These initiatives not only make electric scooters affordable but also contribute significantly to environmental conservation.
Conclusion
The imminent arrival of these upcoming electric scooters marks a revolutionary shift in India's urban commute landscape. With eco-conscious choices, advanced technology, and a focus on user experience, these scooters promise a greener, more efficient future. Embrace the change, hop on the electric bandwagon, and ride into a cleaner, sustainable tomorrow.
---
Comparisons with Similar Scooter
Q1: Are electric scooters cost-effective for daily commuting?
Yes, electric scooters have lower running costs, making them economical choices for daily commuting. They save money on fuel and require minimal maintenance.
Q2: How long does it take to charge an electric scooter fully?
Charging times vary based on the scooter and charger capacity. On average, it takes around 4 to 8 hours to fully charge an electric scooter from empty to full.
Q3: What is the average lifespan of an electric scooter battery?
The lifespan of an electric scooter battery depends on factors like usage, maintenance, and battery quality. Generally, electric scooter batteries last around 2 to 4 years.
Q4: Can electric scooters be charged at home?
Yes, most electric scooters come with removable batteries that can be charged at home using a standard electrical outlet. Some scooters also offer fast-charging options.
Q5: Are there government incentives for purchasing electric scooters?
Yes, many governments offer incentives like subsidies, tax benefits, and discounts on electric vehicles to promote their adoption and reduce environmental impact.
** Thanks **
Read More:
Fastest Electric Cars in the World
Fastest Electric Bike In India
Toyota Batteries with 1000km Range
Volvo To End Diesel Car Production By 2024
Electric Kawasaki Ninja and Z Bikes Launch