In the fierce battleground of the SUV market, Mahindra, the esteemed Indian automotive giant, is all set to shake things up with the launch of three new SUVs next year. These upcoming marvels, the facelifted XUV300, the Thar 5-door, and the electric XUV.e8, are a testament to Mahindra's commitment to innovation and excellence. Let's delve into the details of these eagerly anticipated vehicles that are already causing ripples of excitement among auto enthusiasts.
Mahindra XUV300 Facelift
The refreshed Mahindra XUV300 Facelift is poised to redefine the standards of compact SUVs. Sporting an updated front grille, redesigned headlamps, and tail lamps, this version of XUV300 exudes a modern and aggressive charm. Inside the cabin, expect a seamless integration of upgraded features and enhanced infotainment systems, promising an unparalleled driving experience. Rumors hint at a potential engine upgrade, promising both power and efficiency in equal measure. Mahindra aficionados can anticipate a harmonious blend of style and power in the new XUV300 Facelift.
Red More: Electric Scooter Makers Refunded 'Overcharged' Amount, claim now!
Mahindra Thar 5-Door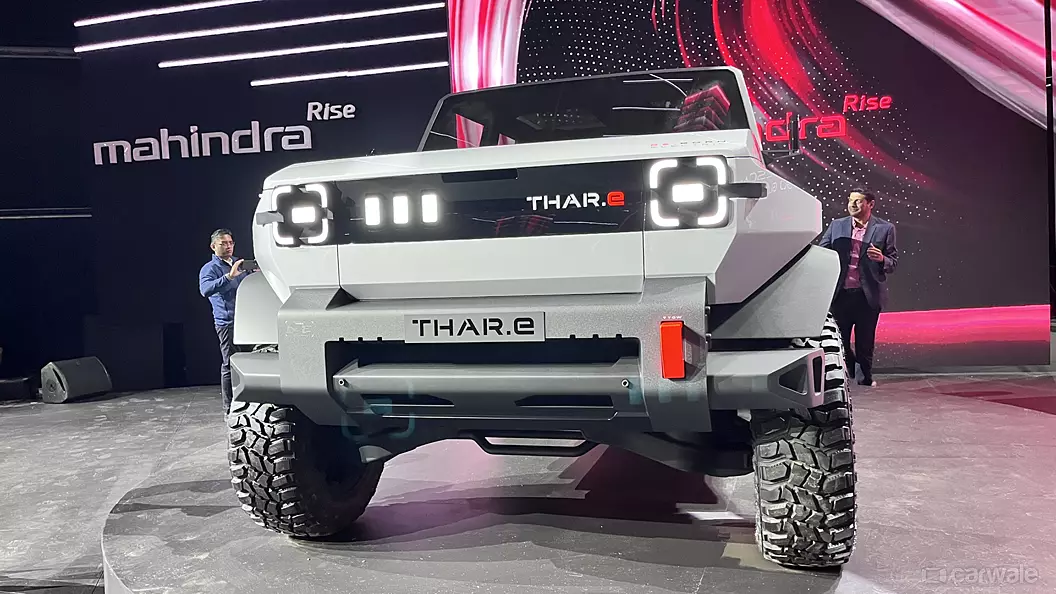 Expanding upon the legacy of the Thar off-road SUV, Mahindra introduces the Thar 5-door variant. This extension offers a spacious and practical alternative to SUV enthusiasts. While retaining the iconic rugged design, the Thar 5-door comes with an additional pair of doors, ensuring easier access to the rear seats. Circular LED DRLs integrated into the headlamp units illuminate its path, enhancing both style and safety. The presence of a larger infotainment unit further amplifies the driving pleasure. Although powertrain options remain unchanged, the Thar 5-door promises an unmatched blend of off-road prowess and urban practicality.
Mahindra XUV.e8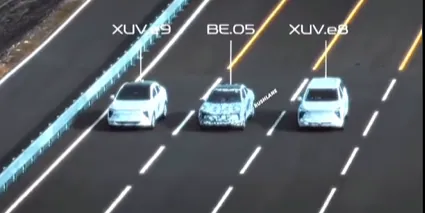 In a bold move towards a sustainable future, Mahindra's flagship product, the XUV700, is embracing electrification in the form of the XUV.e8. This electric variant, currently under development, is slated to be equipped with a potent electric motor, coupled with a cutting-edge battery pack fitted seamlessly beneath the floor. Early projections suggest an impressive claimed range of approximately 400 kilometers on a full charge. This eco-friendly marvel is poised to redefine the standards of electric SUVs, promising a thrilling driving experience while treading lightly on the planet. Anticipate the XUV.e8 to hit the market by the end of the upcoming year, marking a significant milestone in Mahindra's journey towards sustainable mobility.
In conclusion, Mahindra's trio of SUVs – the XUV300 Facelift, Thar 5-door, and XUV.e8 – are not merely vehicles; they represent a bold vision for the future of Indian SUVs. With their blend of style, power, practicality, and sustainability, these vehicles are poised to capture the hearts of enthusiasts and pave the way for a new era in the Indian automotive landscape. Stay tuned as Mahindra drives the SUV industry into a future defined by innovation and excellence.
---
---
Electric Car with Max Range